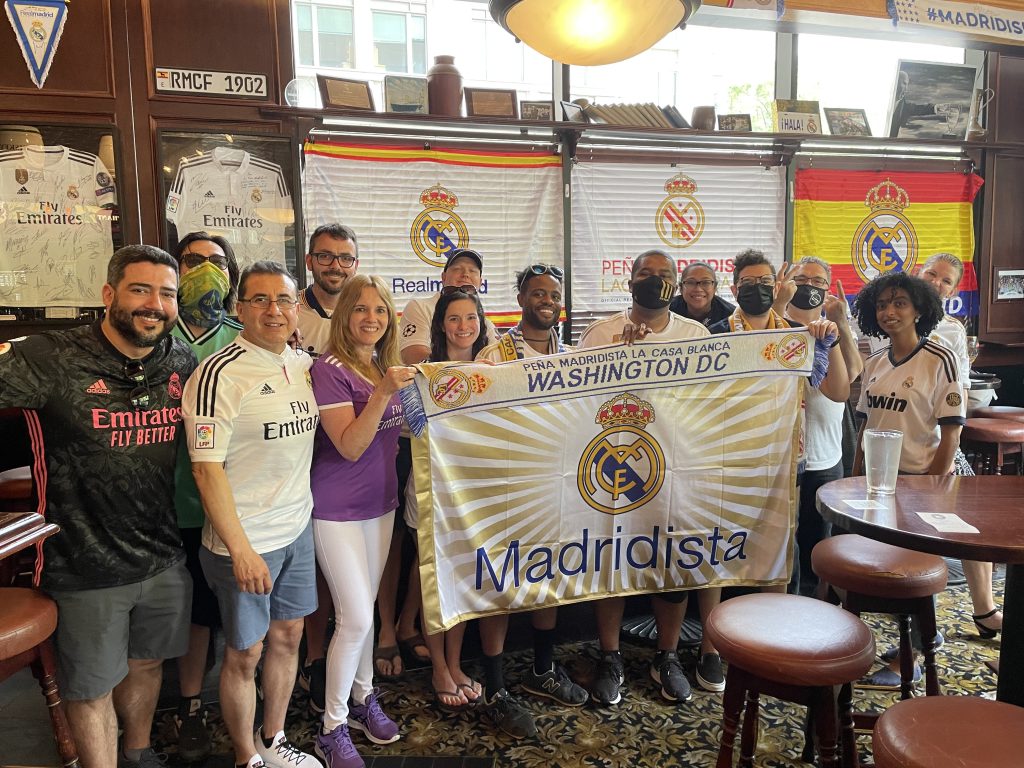 OFFICIAL MEMBERSHIP 2022-2023 | Full Season Season runs from July 1, 2022 to June 30, 2023.
Membership Benefits includes:
Official Peña Member Card
Welcome letter
Exclusive Member Gift
Discounts with Peña partners
Members only raffles
Monthly Peña mailing with exclusive news and updates for members
Support the Peña's philanthropic efforts with local Non-Profit Groups
Please Note:
– Membership is only open to residents of the Washington DC Metro area and nearby localities. Must not have active membership in any other official Real Madrid Peñas in the United States of America or any other Real Madrid Peña.
– If you are purchasing multiple memberships, or purchasing one as a gift, give us the contact information (names, address, phone, email) for each person that will receive the membership.
– We will ship all membership packs so make sure to provide us the correct postal address. If you would like to pick up instead, please choose that option and let us know the watch party that you are coming, so we can have it ready for you.
– The Peña 2022-2023 season runs from July 1, 2022 to June 30, 2023.
Official Peña Membership 2022-2023
$45.00
Buy now